Welcome Students,
If you are figuring out how to bike, bus, or carpool to high school next year or even next week, this course is for you.
In this course, you will learn
Our top tips for biking to school
About shuttle and bus options
Carpool resources if you need to drive
We want to thank the City of Palo Alto, the Palo Alto PTA, and the Palo Alto Unified School District for their ongoing efforts to make it better for people to walk, bike and roll to school. This team effort is what makes up the Palo Alto Safe Routes to School Program.
Here is a video on navigating through this course.
The picture below shows where the left side navigation is located on a mobile phone. The menu area is circled in red.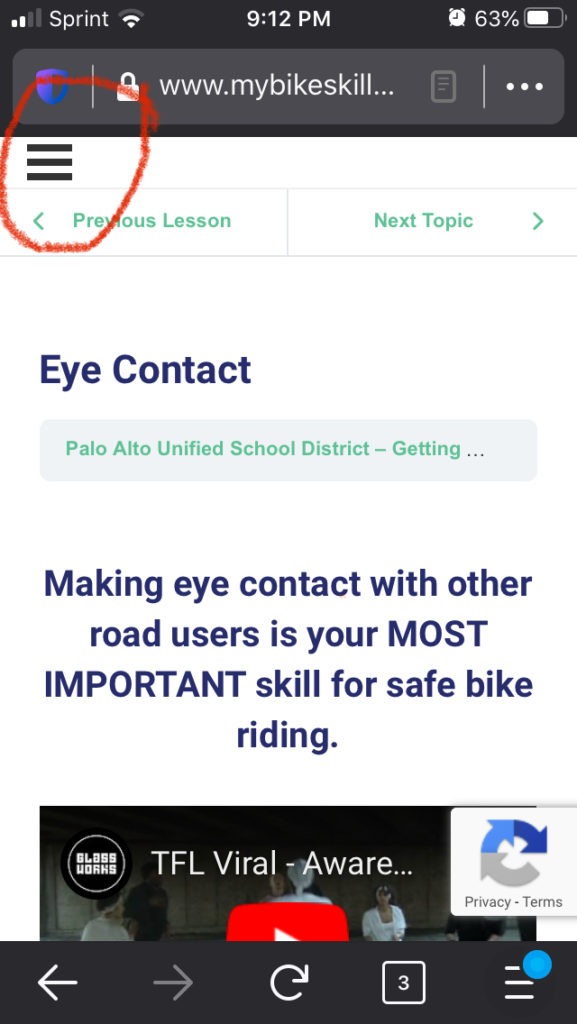 Please click on the How Students Get to High School Lesson to continue.