Here is an overview of some of the commute options at Paly.
VTA Bus 22
Click here for schedule.
The VTA route 22 bus stops on El Camino Real at three locations: Town & Country, Sam MacDonald (soccer field), and Churchill Avenue.
Youth Fares:
Cash: $1 each way with Paly ID
Fare card: Apply at clippercard.com
Add value to your Clipper card online
Can use a Clipper card for Caltrain/BART, too!
The card can be replaced if lost.
Carpool Options
If and when you need to drive, find out about carpool options, rules for pick-up, drop-off, and permits go to: https://paly.net/our-school/commuting-paly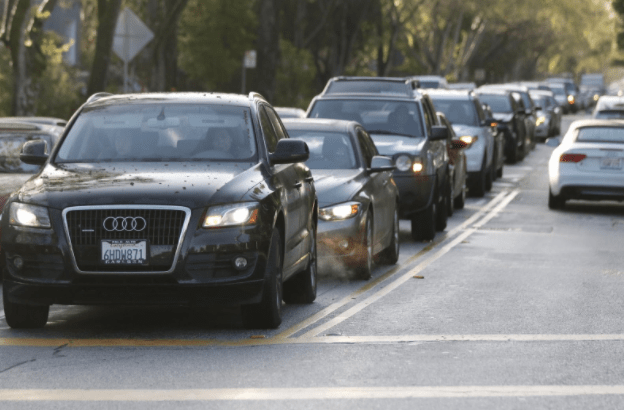 The last parts of the course take you to your Certificate of Completion and the "Commuting to Paly" page for the latest information to help you finish your commute planning.
We hope your commute to school reduces stress, connects you to your friends, saves time, saves money, and reminds you that you make a difference in leading the world through your individual, everyday choices. Thank you for joining this course.

Before you go, could you take a moment to tell us what, if anything you liked about this course and how could we make this course better?
Course Completion Certificate
Click on this link to download and print out your certificate, add some color if you printed black and white, and fill in your name with pride.
Congratulations, untold new adventures await you.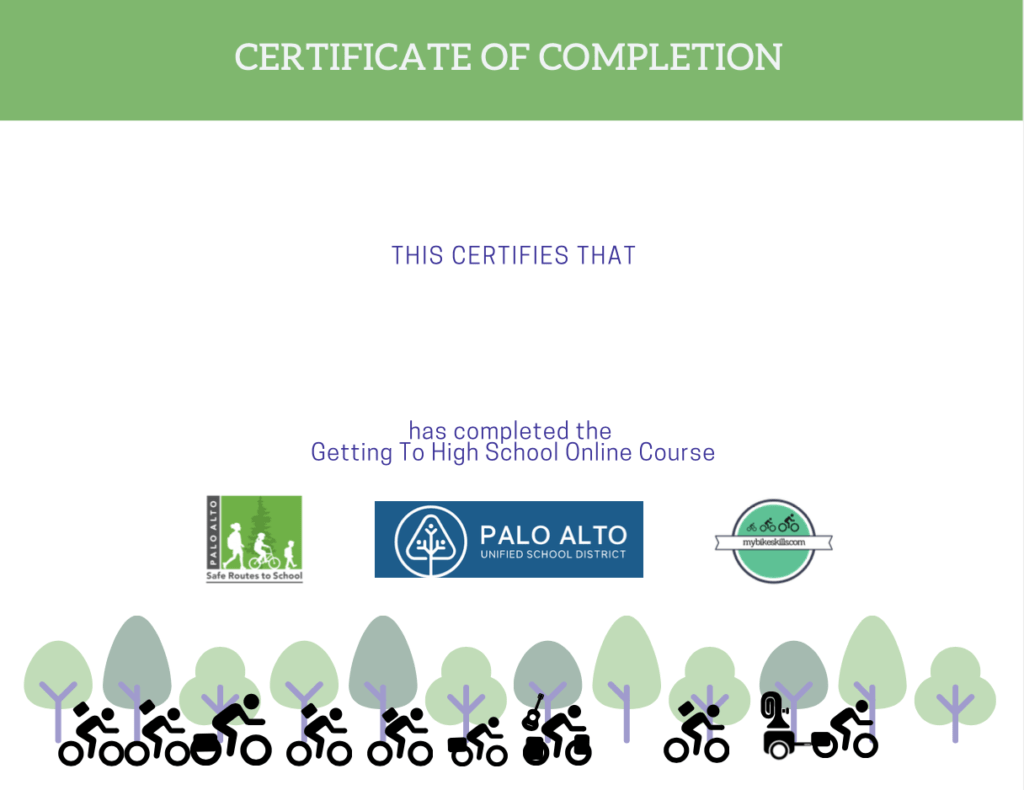 Finish Your Planning
Click on the image below to go to the PALY Getting To School page.