Riding bicycles can open up new worlds of adventure, community, freedom, resilience, fitness, planetary health, livable street design, and save you hundreds of thousands of dollars over time.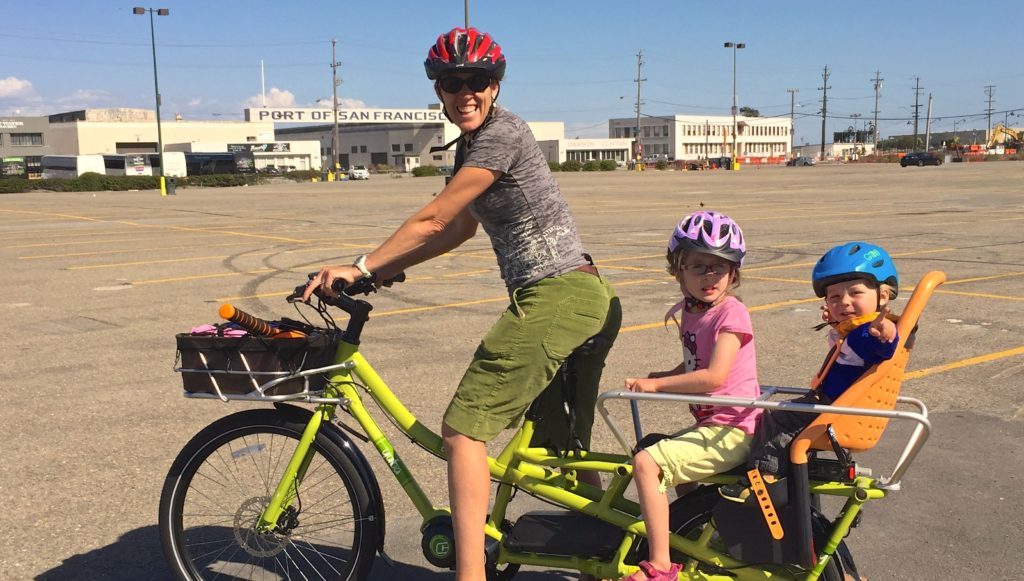 All it takes is:
1) Knowing how to balance a bicycle/Learning to Ride,
2) An understanding of traffic patterns which come with having a driver's license, and
3) 5 additional skills and when you are ready, a short ride on neighborhood streets. The 5 skills are starting, stopping, riding in a straight line (along with avoiding obstacles), being able to use hand signals, and scanning/looking behind you. That's it. My role is to share these skills with you in a way that is empowering so you can then share your biking dreams with the people you care about.
I offer San Francisco based in-person private and group bicycle education focused on learning to ride-a-bicycle and the essential handling skills to start riding on city streets. My classes incorporate movement-based mindfulness awareness with a trauma-informed delivery. This helps to put participants in charge of their learning and reduces barriers in the teaching process. Caregivers or support people receive Train-The-Trainer instruction to support participants until they are riding independently. If given the opportunity to practice, this usually happens within a few days of the lesson if not at the lesson itself.  
COVID-19 In-Person Classes
All attendees must be COVID-19, flu, and cold symptom-free to participate.  If anyone in your household has symptoms, thinks they might be COVID-19 positive, or has been in contact with someone with the above-listed symptoms, please contact me for rescheduling. During the lesson, everyone is welcome to use masks if they would like.
Book Now


Rain, Cancellation, rescheduling, and refunds. 
In case of rain resulting in wet blacktop at the learning area, you'll have the option to book another class at a later date. For the record, rain is not a barrier to joyful biking if you have the right rain gear and skills however, at the start, dry pavement makes for better learning. If you need to cancel or reschedule, there is no cost if you contact me at least 24 hours before your appointment. If you need to cancel within 24 hours there will be a 50% refund available minus transaction costs. 
I look forward to working with you.
Have a question?
Use my Contact Page to reach me.